Your Source for EPS Bands!
EPS Foam Bands
Bands - used to create horizontal lines, shadow lines, on a building. Bands can be cut to go around doors & windows. We can create arched bands. Sometimes we have also provided keystones for the arch bands to make a aesthetically pleasing look.
Tell us what you need:
How Tall, How Thick, if Beveled or Shaped?
Available in 48", 96", or Custom Lengths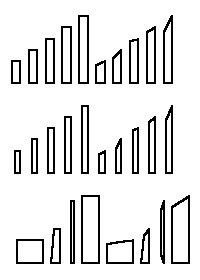 Feel free to browse through our Website
and you will find we have made many improvements